Weed barrier fabric are very effective weed control methods that prevent weed growth by blocking light. At the same time, weed control fabrics allow air, moisture, and nutrients to enter the soil.
Create healthy growing conditions for your plants. Weed control fabric with UV treated polypropylene support for outdoor garden beds, landscape projects, trees, shrubs and other areas. It can suppress weeds for a long time, while improving soil nutrition, saving your labor costs.
PP Ground Cover
Application Show
Weed mat is commonly used in nurseries and greenhouses and is composed of synthetic fibers spun tightly together to prevent weed growth by blocking light.
PP ground cover is great for use under plantings in shrub borders and beds, in wet or dry locations, which can effectively suppress weed growth.
As a commercial weeding material, weed barrier fabric is widely used in outdoor farms and greenhouses, effectively reducing herbicides, environmentally friendly.
Landscape fabric is an indispensable material for professional gardening, it effectively controls weeds and keeps gardens and streetscapes alive for a long time.
Partners you can rely on !
Ets.1996, 23+years'Export and Industry Experience, Serving more than 55 countries. Know well about local market and law. Supply the valuable information for clients
One-Stop Service, from Customers'idea, sampling, testing, producing, package delivery and after-service. Solution-finder for agriculture  issues.
Large product offering available to the agriculture protection, construction protection to garden decoration markets and their related accessories.
Tuhua products have passed SGS ,Bureau Veritas and TUV certification. With fully quality management system.
Learn more which type is suitable for your projects
Install Your Weed Control Fabric
Find the accessories, know about how to install
5 years warranty freely for all standard products
Landscape Fabric In Rolls with Poly Bags, Shrink Film or folded
In rolls with colorful label outside with polybag or transparent film
In rolls outside warped with shrink film
Folded in polybag and then In cartons
Outer packing: In bulk with or without pallet, In cartons with or without pallet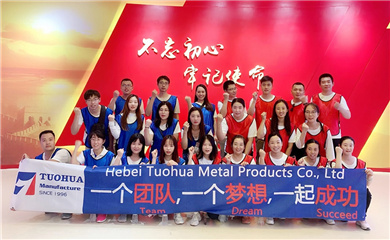 Here will update the industry news, product information and order shipment status about PP ground cover & weed control fabric.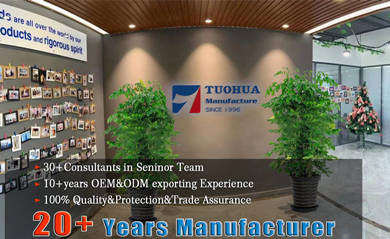 Tuohua provides value to you 24×7 service, quick response, immediate attention and the best action path to address your servicing needs from our 30 service experts.
Explore our groundbreaking solutions
Find the one that works best for you.
If you need help finding the right solution to your crop growing needs, we're here to assist. Let us know how we can help, and we'll be in touch with the information you need to select the best choice for your agricultural needs. Contact us today and get started on a better way to keep your fields protected.
Your email information will be kept strictly confidential and our business staff will ensure that your private information is absolutely safe!