3 differences of the square grid line weed control cloths
Weed cloth is an environmentally friendly product that is used to grow gardens and lawns for all types of lawns. 
It is very durable, tear resistant and can be recycled for multiple uses. 
Weed cloth products can be used outdoors for more than 5 years and will not rot or mildew. Weed cloth is very popular overseas. Weed cloth is made of polyethylene or polypropylene and can be used for many types of ground greening.
Square wire weed control cloth that has checkered lines both horizontally and vertically
Newly designed PP/PE weeding mat with square lines 15cm x 15cm.
Easier to apply than single-line ground cover fabrics.
There is a good market in Spain, Italy, Belgium, Russia, Morocco and other countries.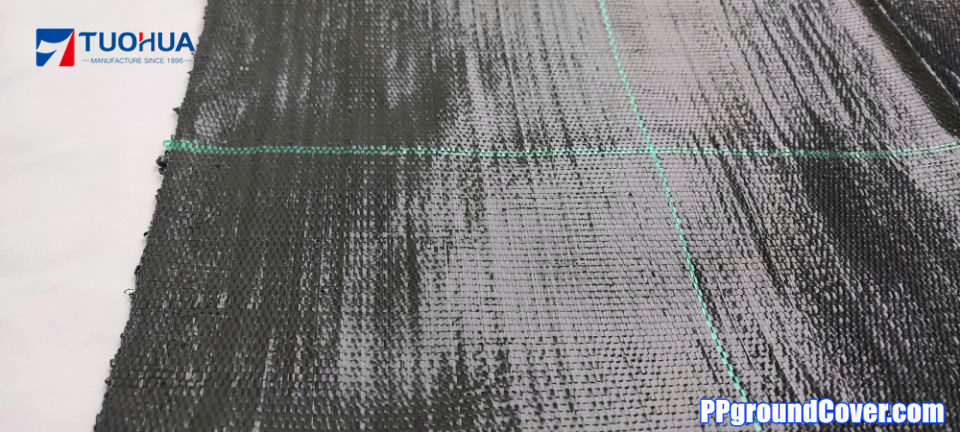 Square thread weed control fabric is more convenient and practical than single thread weed control fabric.
It has many advantages compared with the traditional single thread fabric.
It can be easily positioned in both directions, which will be more even for planting plants, and it can be easily cut and control the density of planting. Square fabric is effective in weed control and can effectively prevent weeds from growing. 
When you see grass growing, it will stop the weeds from growing and it can reduce the use of fertilizer after using it. 
There is no harm to people after using this product. The weeding cloth of square cloth can also save labor.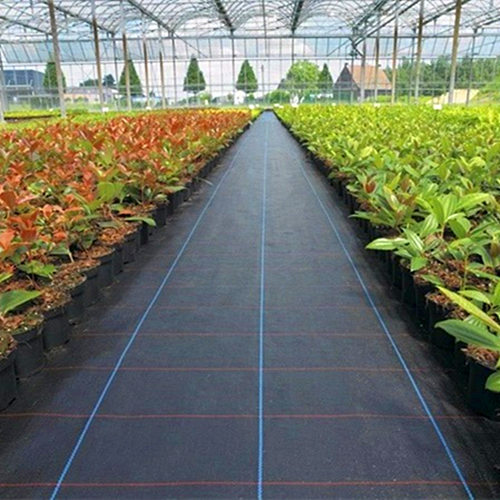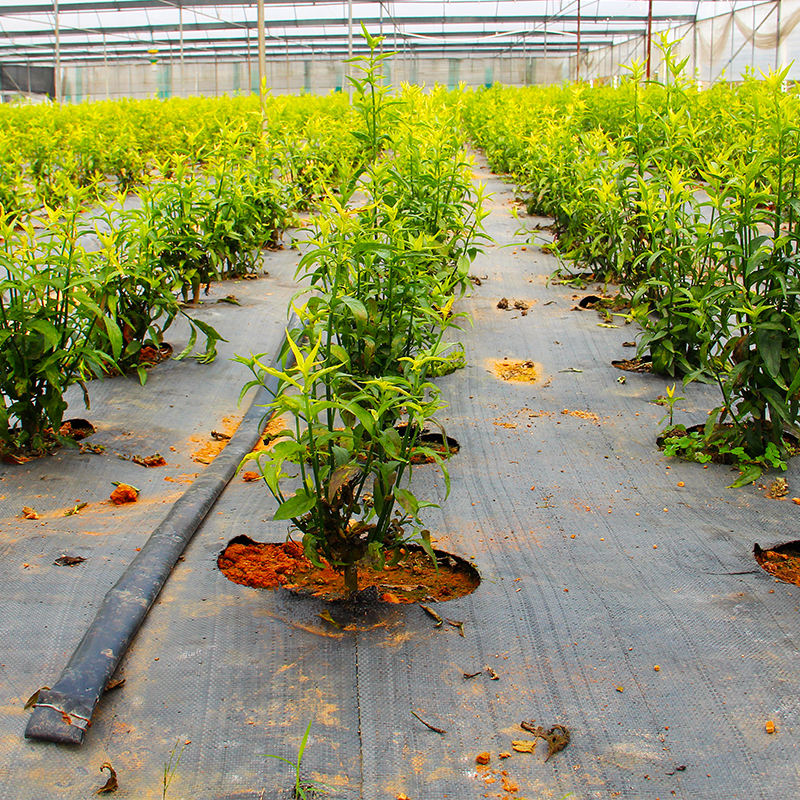 Weeding cloth is a very environmentally friendly weeding tool
(1) It is very effective and long time to prevent the growth of weeds.
This cloth barrier weeds to grow anywhere and for a very long time.
Weed cloth can also be used on any soil, so it can be said to be "multi-purpose cloth".
The other thing is that weed cloth is very safe for crops, it does not produce any poison to crops.
So there will be no "weeding" problem, and farmers can grow crops with confidence.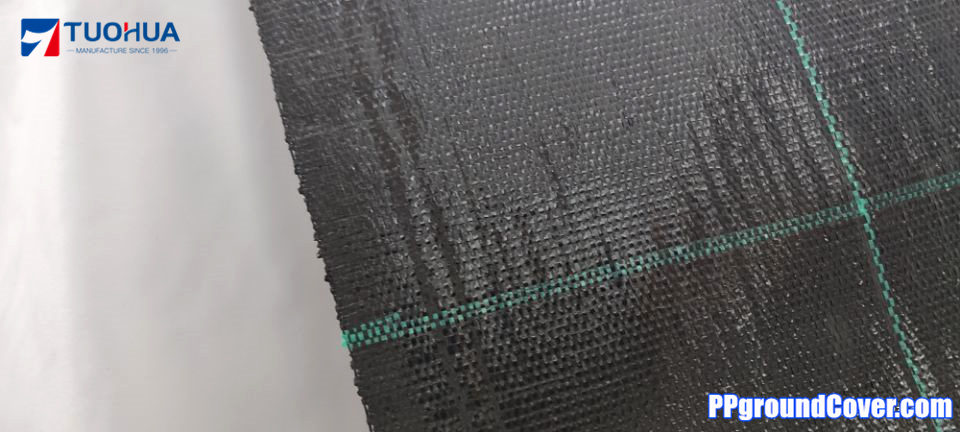 (2)Prevent the use of agrochemicals, which is good for the earth and the environment.
If possible, use weed cloths instead of weeds killer.
Weed cloths are very easy and effective to use.
It can be easily fixed to the soil surface to prevent it from adhering to the soil surface.
This does a good job of removing weeds and keeping the crop free of weeds.
Reducing the use of chemical herbicides will ensure our health and at the same time reduce the burden on our planet.
The weed control fabric of square cloth has a wide range of uses
Prevent weed growth without chemical pollution, also can effectively reduce the use of chemical pesticides

Keep the soil clean.

Can be washed and reused many times, without chemicals or any harmful substances.


(3)Durable, tear-resistant, non-rotten and non-moldy.
Weeding cloth is made of polypropylene material, which can effectively maintain the toughness and strength for a long time and is suitable for various outdoor environments. It has the following characteristics.
waterproof, moisture-proof, sun-proof, breathable, corrosion-resistant, and UV-proof.
aging resistance, not easy to fade, can be repeatedly used.
non-toxic and tasteless, in line with food hygiene standards.
Anti-mold, anti-bacterial, anti-corrosion.
(4)Light weight, easy to install.
Follow the natural ground contour, ideal for gardens, flower houses, orchards, landscape flower beds, terraces and under walkways.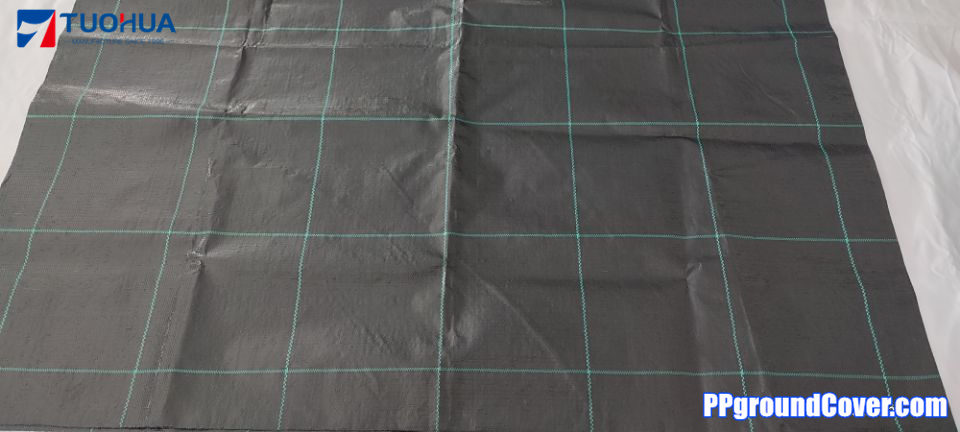 The above is the introduction of chevron fabric, what do you think?
Welcome to leave a message below the comments.
I'll keep bringing you more quality content!
If you have any suggestions or comments, you are also welcome to leave a message below the article, we discuss together to exchange ah!
PP Ground Cover, Make Success Easier!
We always pay attention to the requirement of our customers. Whatever you need, Come to us, we can provide you with professional solutions.