Customized requirements of weed mat
As a professional weed control fabric manufacturer, In addition to meeting the regular requirements of customers, I also continue to introduce advanced equipment to meet the customized requirements of customers.
There are 2 examples.
1,Weed Barrier Fabric with planting holes
The planting holes are drilled on the weeding cloth at regular intervals, which is very convenient for farmers to plant seeds or seedlings and improves work efficiency.
How to use: Lay the weeding cloth on the your land first, and then sow the seeds. Because the weeding cloth has excellent water permeability, it does not affect subsequent irrigation. Mostly used for herbaceous plant, vegetables, like potatoes, tomatoes, peppers etc.
2, Square pieces with open line and hole
Size: 1.2×1.2m (3.93ft x 3.93ft)
1.4×1.4m (4.59ft x 4.59ft)
Or as your request
The weeding cloth is sliced and perforated, which can be directly covered under apple trees, peach trees, pear trees and other fruit trees.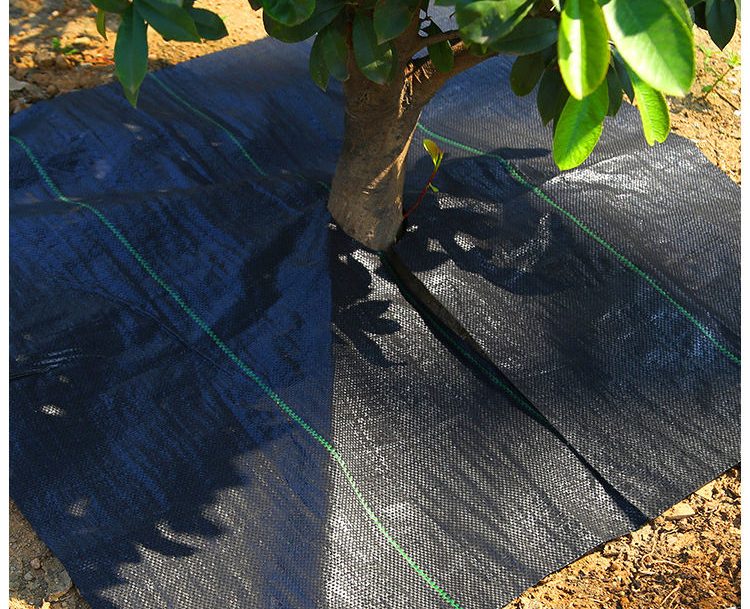 Features:
Convenient
Efficient
Environmental friendly
Weeding cloth is a powerful landscape material, landscape cloth. It can be used to help us maintain the state of the landscape and thrive. We are a professional landscape fabric manufacturer, able to provide wholesalers and retailers with the most competitive products. Only good products can generate profits, and bad products can only generate after-sales.
PP Ground Cover, Make Success Easier!
We always pay attention to the requirement of our customers. Whatever you need, Come to us, we can provide you with professional solutions.